Mascenic School District is committed to providing school environments that promote and protect children's health, wellness and ability to learn by supporting behaviors that include healthy eating and physical activity. "Health" is a state of complete physical, mental and social well-being and not merely the absence of disease or infirmity.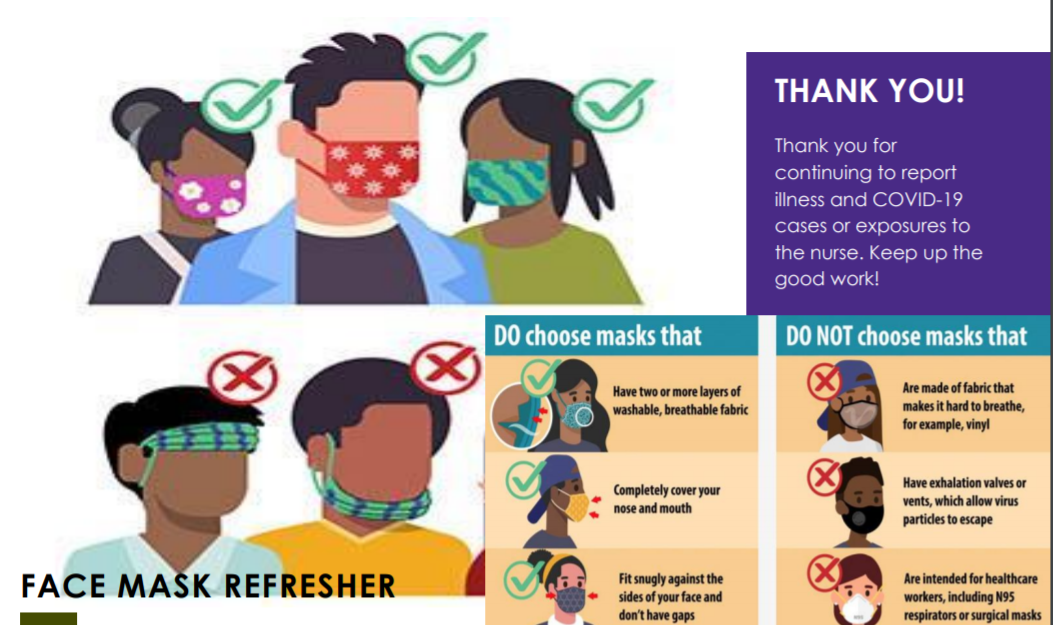 The following mask protocol is in place as of January 2021...
Mask Protocol Updated January 11, 2021
MRSD is requiring cloth face coverings at all times. Exceptions include the following:
When eating or drinking in assigned areas

When a member of the faculty or staff are alone in their work areas

When a mask break has been designated in alignment with building specific protocols, while maintaining six feet of distance from another person.
For the complete COVID - 19 protocol please click the link below.